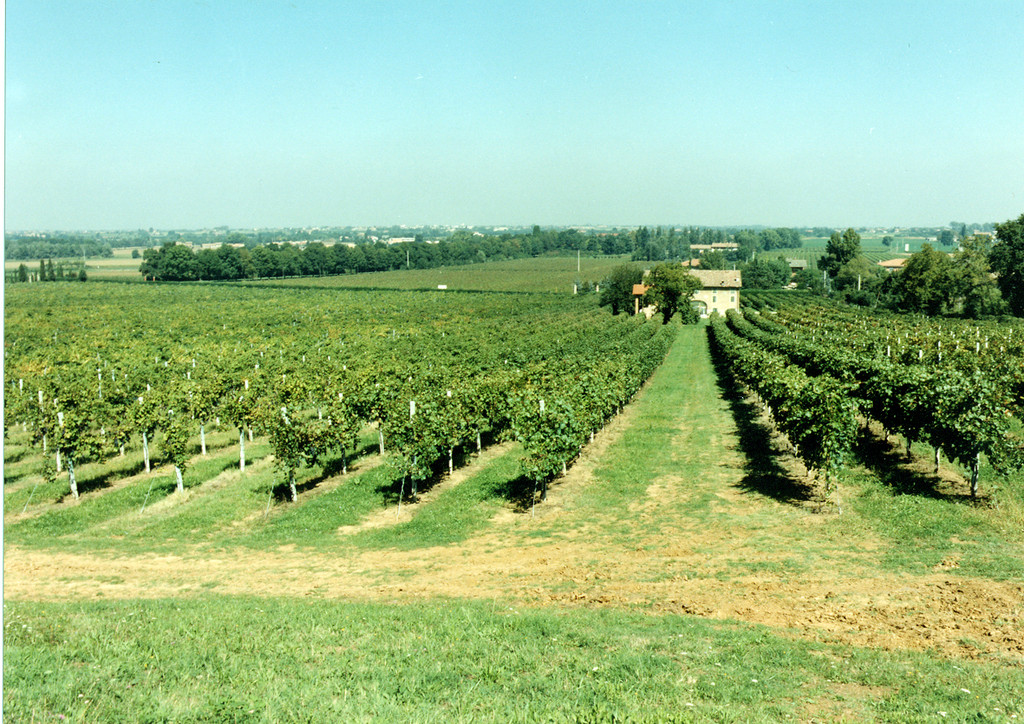 Ours is a land of indefinite borders. We of the "Lowlands" live in an indeterminate area, which wanders here and there from the Po valley.
Towns with lovely squares, like ours, commissioned by the Gonzaga family, protected by the levees of the great river.
Land well-cultivated by courteous yet quick-tempered, odd yet creative, nihilist yet empiric people like the Lunatic poets and Naïf artists whose works spoke of the lowlands.
Sublime grocery stores crammed with fragrant cured meats, nostalgic trattorias where you eat well and drink happily.
And wineries that produce the best sparkling red wine in the world: Lambrusco.
This fragment of Europe, this little piece of the world is where you'll find our winery.
When we uncork a bottle, we realize that if man has always been the protagonist of all events, then a good glass of Lambrusco wine will always be the prima donna at our table.