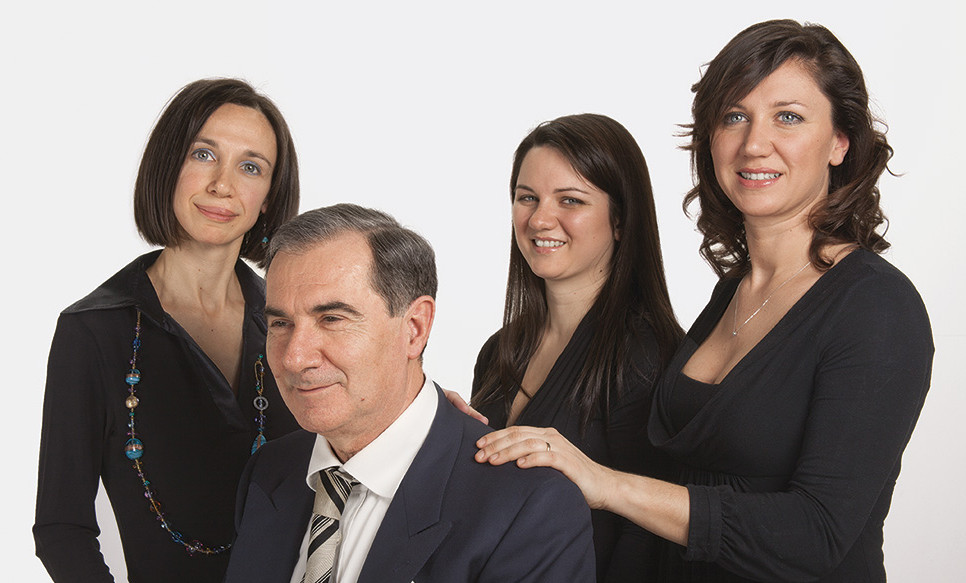 It's like leafing through an old album depicting work as spontaneous as an infant's smile. Thus
Marco Lombardini
, now proprietor of the enterprise, cultivated his passion for Lambrusco. He kept up the good name of the company and imparted the same enthusiasm to his daughters, who now help him to run the winery:
Chiara
, sales manager,
Cecilia
, sommelier responsible for quality control and laboratory technician, and
Virginia
, director of administration.
Trade fairs, exhibitions, markets, interviews and press articles have marked the years of success that Marco, his three daughters and their valid co-workers make every effort to maintain each day. The Lombardini family is proud to have been a part of the Italian wine-making panorama for four generations and for the vast heritage of experience it has acquired, where love and dedication to the world of wine have been handed down through the generations.
As Marco Lombardini explains: "The reason behind our success lies in our on-going endeavour to achieve
quality improvements
, obtain the best musts and apply the most
advanced technologies
".
Cantine Lombardini celebrated its ninetieth anniversary in 2015. A festive occasion in the name of
tradition
, of a
family business
that continues to develop an art of unique, direct, noble and authentic spirit, that of "
A simple way of drinking sparkling wine": Lambrusco
.